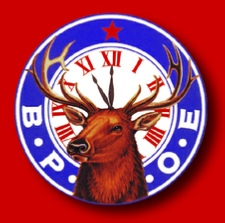 Second Floor Banquet Hall
** Public Invited to Rent **
Are you looking for a large facility for private parties, weddings, receptions or other occasion?
Capacity up to 125 people, plus room for a DJ or small band.
The 2nd floor includes a commercial kitchen, ice machine, restrooms,
Tables and chairs, dance floor and private street entrance.
Free guest parking is available on the street or municipal lot located immediately behind the lodge.
Rental Cost: $150 - $350 (Depending on Services Requested)
And a Non-Refundable $100 deposit is required at booking
Details and appointments can be arranged by E-mail or Phone
Jo Wise Jojojhw2@gmail.com or Call (513) 886-0393
Dan Felkamp daniel.feldkamp16@gmail.com or Call (937) 545-2369